Are you selling a house? One of the first steps that needs to be done after an offer is accepted is to get the house inspected. (Tip: it's a good idea to get a pre-listing inspection. That way, you know of any issues that may arise and can fix or note them before it is listed and will sell faster!) This is a very technical step and knowing what to expect will help make for a fast, smooth inspection. Use this checklist, courtesy of Blackland Home Inspections to bring the best out of your house and have it inspection-ready.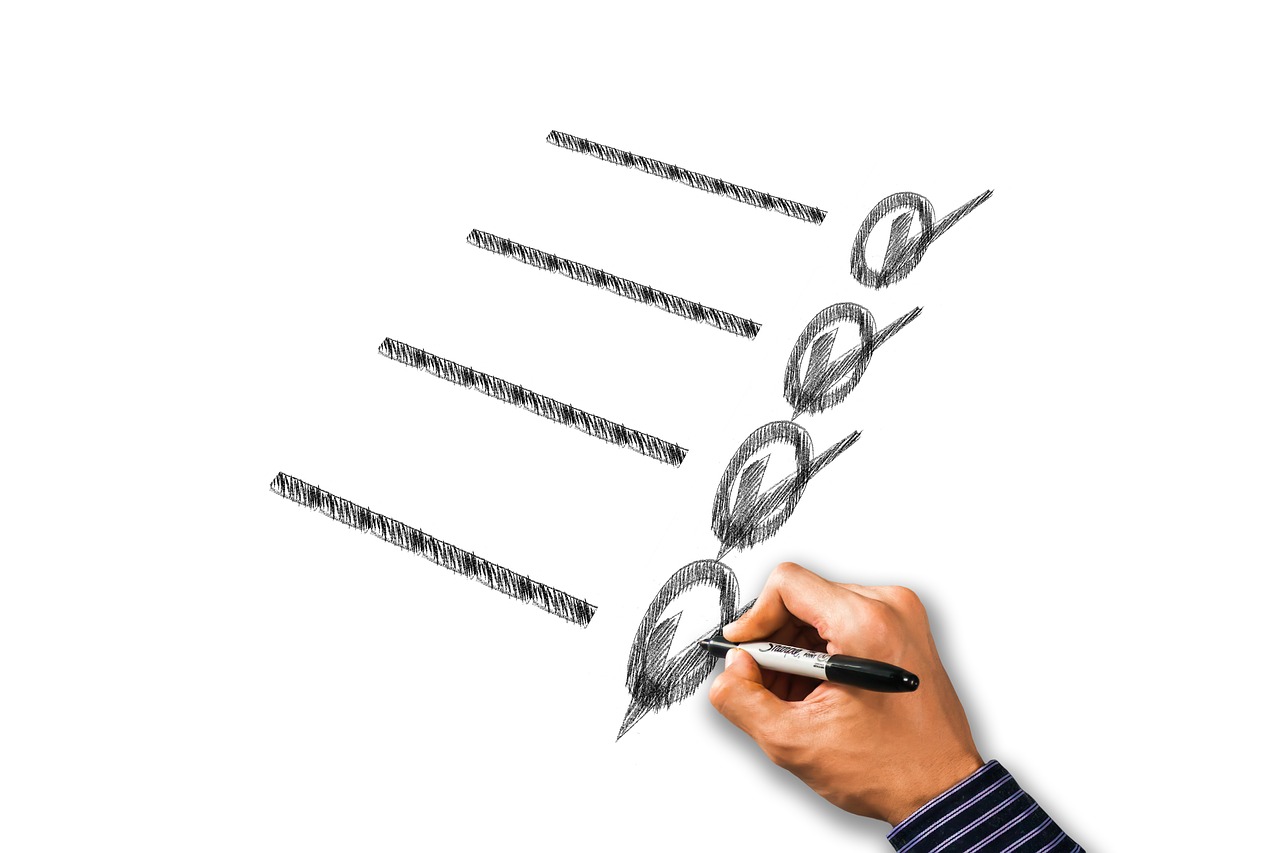 Make sure to turn on all utilities
Remove pets from the property or crate them
Clear a pathway to electrical panels, crawl space, attic space, water heater, furnace, windows, outlets and sprinkler control
Make sure that water drains away from the house
Fix any damaged or loose shingles or nail props on the roof
Clean gutters, downspouts, and roof debris
Check wood trip joins for softness and caulk
Check steps for loose bricks or wood
Check handrails for looseness
Check weathering wood on any decks
Make sure hose faucets aren't loose or leaking
Add anti-siphon device to hose faucet if it doesn't have one
Check GFCI outlets
Check auto reverse on overhead garage door
Clean or change HV/AC filters
Check all windows for opening and closing
Repair or replace missing screens or broken glass
Check all outlets and light switches for loose, damaged or missing covers
Remove any childproof devices on outlets and cabinets
Check that all doors open and close without rubbing
Check ceiling fans on all 3 speeds wobbling
Replace all burned out light bulbs
Check and fix any holes/nail pops in walls and ceilings
Check smoke/carbon monoxide detectors
Sinks, showers, and bathtubs are clear of personal items and dishes
Check for leaks in all sinks, tubs, showers, toilets, and drains
Check for any loose tiles or missing grout/caulking
Check disposal and dishwasher
Check that all burners and elements work on stove/oven
Check all faucets for water pressure and make sure hot and cold are not reversed
Check laundry connections for leaks
Check water heater for leaks, including the T/P valve
Check for tripped or missing breakers
Remove any stored items in appliances so that they can be operated
Make sure all pilot lights are lit
Pool covers must be removed, full of water and the surface of the pool must be clean
You can contact Blackland Home Inspections at 972-921-8454. If you schedule an inspection online at blacklandhomeinspections.com, receive $25 off using promo code Checklist.